Sole Proprietorship Registration Services
Sole proprietorship is the most famous business entity in India. Around 70% of business operated through Sole Proprietorship Concern in India
choose your plan
Flexible Pricing Plans
Rapport START
Rs. 1999
Rs.1999 + GST@18%
GST Registration
MSME Registration
Online Support
Govt. Fees Extra
Choose Plan
Rapport SELECT
Rs. 4999
Rs.4999 + GST@18%
GST Registration
ESI Registration
MSME Registration
Online Support
Govt. Fees Extra
Choose Plan
Rapport SUPER
Rs. 6999
Rs.6999+ GST@18%
GST Registration
MSME Registration
EPF Registration
ESI Registration
Govt. Fees Extra
Choose Plan
What is a proprietorship?
A sole proprietorship is a type of unregistered business entity that is owned, managed and controlled by one person. Sole proprietorship is the most common type of business in India and it is used by most micro and small businesses operating in the unorganised sectors.
Proprietorships are simple to start and have minimal regulatory compliance requirements for operating. This entity is ideal for entrepreneurs who are getting into business for the first time and for small businesses with few clients.
Who is a proprietor?
The owner of a sole proprietorship business in India is called a proprietor. It cannot be a corporate or legal entity. The proprietor and the proprietorship are considered to be the same entity legally.
The PAN and other documents of the proprietor are the basis for obtaining all other business registrations and licenses. In case of any issues of liability in the business, the proprietor is held personally liable for it.
Procedure
Procedure for Sole Proprietorship Registration Services
---
01

Complete our Simple Form Online
You are required to fill your details in our simple questionnaire and submit documents.
02

Verification of Documents
For further procedures, details provided by you will be verified by our experts.
03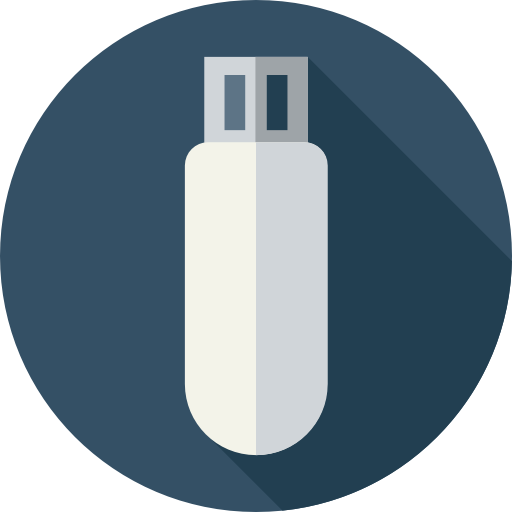 Submission of Documents
We will create all the required documents and file them with appropriate authority.
04

Your work is completed
Once your proprietorship is incorporated, we will intimate you about the same.
Documents required
Documents Required
---
PAN Card copy of proprietor
Electricity/ Water bill (Business Place)
Copy of Aadhaar Card/Voter identity card
Business Name
Photograph of proprietor
Advatages
Advantages of Sole Proprietorship Registration Services
---
Ease of setup- The entrepreneur can start operations and receive payments from clients as no registrations are required to start a proprietorship.
Ease of compliance- The other advantage of a Proprietorship is that it requires no additional compliance in most cases. The PAN of the proprietor and proprietorship are one and the same. Hence in most cases, only income tax return in Form ITR-3 must be filed every year.
Ease of dissolution- The proprietor does not have to particularly wind up the company incase he wants to cease operations. This saves a lot of time and effort.
Disadvantages
Liability protection: A sole proprietorship does not provide the proprietor with limited liability protection. So the proprietor would be held personally liable in case of any loss or liability.
Transferability: Any license or registration obtained in the name of the proprietorship cannot be transferred to any other person or entity.
Lifespan: The existence of the sole proprietorship is tied to the proprietor hence it would cease to exist with the proprietor.
Fundraising: A proprietorship cannot raise equity funds from angel investors, venture capital firms or PE funds. Banks also tend to restrictions on the amount of credit they can lend.
Due to the disadvantages mentioned above, this registration will be suitable only for small businesses and the unorganised sector with a limited period of existence.
FAQ
Read Most
Frequent Questions
---
Q.Who can start a Sole Proprietorship?
Ans:
Any Indian citizen can start a sole proprietorship firm.
Q.What are businesses commonly run as Sole Proprietorship?
Ans:
Most local businesses are run as a Sole Proprietorship, from your grocery store to a fast food vendor, and even small traders and manufacturers. This is not to say that larger businesses do not operate as sole proprietors.
Q.Is registration online or I have to submit any documents to the government office?
Ans:
Thanks to Government of India's digital initiatives, all registrations are completely paperless and online. We provide all services online so that you don't need to move an inch from your office or home.
Q.What documents are needed for opening a current account in the name of my Sole Proprietorship?
Ans:
To open a current account, you need proof of the existence of your business. Many banks will ask for MSME registration and/or GST Registration. In addition, you will need a PAN card and address and identity proofs.
Q.What if I wish to convert from Sole Proprietorship to a Private Limited Company or Limited Liability Partnership?
Ans:
You can always choose to do so. The procedure is very simple. It is very common for sole proprietors to convert into partnerships and private limited companies at a later stage.
Q.What compliance do I need to do once I register my firm as Sole Proprietorship?
Ans:
As a sole proprietor, you must file Income Tax Return annually.
Q.Which Cities do you provide your services?
Ans:
Rapport HR provides Proprietorship Registration all across India.