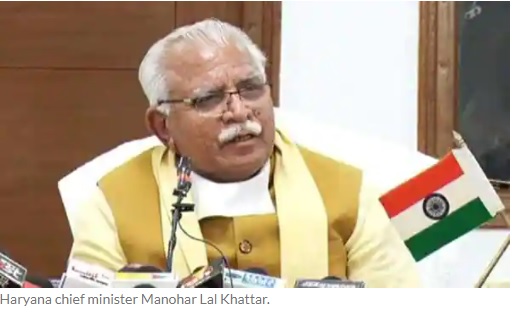 Haryana govt passes Bill allowing 75% reservation for locals in private jobs
The Haryana Government passed the Haryana State Employment of Local Candidates Bill, 2020. Last year in November 2020, Haryana Assembly passed the bill. The Government will notify the it soon.
A statement on the objectives of the proposed law said it will encourage all private employers in Haryana to boost local employment.
The bill covers private companies, societies, trusts and partnership firms, among others, in the state. It provides for training to eligible local candidates when qualified people are not available. Here we are giving Key features ;
The Bill applies to all companies, partnership firms, societies, trusts, limited liability partnership firms, employing 10 or more persons. It does not apply to the central or state government, or any organization owned by them.
It will be in force for a period of 10 years.
Within three months of the Bill coming into effect, employers in the applicable establishments must register employees with a monthly salary below Rs 50,000 on a designated portal. An employer cannot employ a new person till such registration is complete.
All such employers must provide 75% of new jobs with a gross monthly salary of up to Rs 50,000 to local candidates.
Employer may, at his option, restrict the employment of local candidates from any district to 10% of the total number of local candidates.
Candidates should have domicile in the state and registered under the designated Portal.
Employers may claim an exemption from providing reservation to locals if adequate number of local candidates of desired skill, qualification, or proficiency is not available. This claim will be evaluated by an officer of the rank of Deputy Commissioner or higher. The officer may:
Accept the claim of employer
Reject the claim of employer for exemption
Direct the employer to train local candidates to achieve the desired skill or proficiency.
Employer has to file an quarterly report of the local candidates employed and appointed during the that quarter on the designated portal.
The Bill specifies penalties for various offenses, which is Rs. 10000 to 500000.